Your Local Real Estate Connection
CA BRE License #00414413
ABOUT US
The company was founded in 1974 by Bill Hartkopf. In 1995 the real estate division became RE REALTY EXPERTS®, and today has one of the largest staff of experienced, award winning, multilingual real estate agents in California.
RE REALTY EXPERTS® is in the top 4% in size of all real estate companies in the U.S., and we have grown over the last three decades to become one of the leading, premier real estate brokerages in the industry. We are proud that we have the ability to serve most communities throughout California.
The average RE REALTY EXPERTS® agent has multiple years in the business, which accounts for the high volume of sales produced by our talented RE REALTY EXPERTS® agents.
Our RE REALTY EXPERTS® company owned headquarters is one of the largest real estate facilities under one roof in California, and houses the very latest in real estate technology, and innovation so that our real estate agents can provide our clients with the highest quality service.
RE REALTY EXPERTS® has an experienced Relocation Department working with corporate transferees from coast to coast, and each member of the RE Relocation Services Department is committed to providing all of the necessary support needed in order for you to achieve a convenient and cost effective relocation experience.
RE REALTY EXPERTS® is proud that for over three decades, we have had the privilege and honor to represent our many clients, in both routine, and complex real estate matters. Our commitment to our clients is built on confidence, fairness, and integrity and is evident by a loyal clientele that returns to us, and that also refers their friends and relatives to us.
We believe our success is a direct result of the professionalism of our highly qualified, multilingual RE REALTY EXPERTS® real estate agents, which is why we will continue to be recognized as the organization that is considered to be "A Cut Above".
When you allow RE REALTY EXPERTS® to represent you, you will find that "Our Experience Is the Difference".
OUR VISION
It is the vision of RE REALTY EXPERTS® to be recognized by the consumer and the industry, as having achieved excellence through innovation, professionalism, integrity, and putting the needs of our clients first.
OUR MISSION
To achieve our vision, we are committed to the following principles:
RE REALTY EXPERTS® will always treat our clients and customers interests as if they were our own. We believe the word "serve" means to put our customers needs ahead of our own. Therefore, we will always keep our customers needs at the center of our attention.
RE REALTY EXPERTS® believe that each and every person has dignity, therefore, we will consistently demonstrate a deep sense of empathy.
RE REALTY EXPERTS® shall remain committed to excellence and will continually strive to improve our service, and we shall never become complacent by resting on our laurels.
RE REALTY EXPERTS® will continue to be recognized by the consumer and the industry as the real estate organization that has set the standard for innovation in real estate, and by attracting and retaining the most talented industry professionals, we will continue to be recognized as the organization that is considered to be "A Cut Above."
RE REALTY EXPERTS® will provide an environment for our sales professionals to grow and expand their dreams and potential through teamwork, education, recognition, and financial rewards.
TRUST     EXPERIENCE     SERVICE
RE HOME MAXIMUM MARKETING SYSTEM
Helps you sell your home at the best price in the shortest amount of time. Develops top market shelf position for your  home.
RE ESTATES DIVISION
 

Purveyors' of distinctive premier estate properties.
RE INTERNET ADVERTISING
The lion's share of home buyers starts their search on the internet, top placement on search engines is essential. You'll gain access to placement on Google, Bing, Yahoo and websites such as craigslist, zillow.com, trulia and many more. This will maximize your exposure and bring a large number of potential buyers to view information about your home.
RE HOME BUYING SYSTEM
RE Buyer's Agent

Agents specially trained to help you find the right home....at the right price and terms.
RE RELOCATION GROUP
Experienced Relocation Department working with Corporate Transfers from Coast to Coast, and around the world.

Accredited Representatives and Relocation Counselors.
RE REAL ESTATE FINANCIAL PLANNING SYSTEM
Helps you evaluate real estate as part of your overall investment portfolio.
RE REAL ESTATE LOANS 
RE owns and operates their own loan brokerage company, and can arrange for a real estate loan to refinance, or to finance a purchase.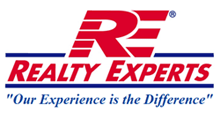 VALUE ADDED SERVICE FOR ALL YOUR REAL ESTATE NEEDS
When it Comes to Marketing Real Estate....
We Have The Systems....
We Have The Experience....
We Have The People....
We Make The Commitment!
OUR COMPANY'S SUCCESS IS A REFLECTION OF YOUR SATISFACTION